Many wine lovers have prejudices against Frankovka wines. Frankovka is definitely the number one variety for Jan Stávek. No other winery devotes itself to this most cultivated blue variety in the Czech Republic as extensively as the Víno J. Stávek winery. Jan uses it to make wines of a whole range of styles – from non-alcoholic musts and verjus, through rosé wines and sparkling wines, to his reserves, which are among the best red wines in the Czech Republic. What is the secret of their creation? Visit the vineyards and cellar of Jan Stávek with us.
The popularity and planting of Frankovka in our country has been growing in recent years. But why do you think some wine lovers are prejudiced against this variety?
Yes, Frankovka bears the stamp of a hard, sour wine with rough tannins. The reason is the attitude of many winemakers who sell it before it reaches its full maturity. Here at VOC Modré hory, we are allowed to sell Frankovka up to 18 months after harvest, which in my opinion is the minimum quality Frankovka needs for perfect harmonization of tannins. Ideally, it should be aged slowly in barrels for 12-24 months and then in the bottle for a few more months.
What do you think makes your Frankovka unique in Moravia and in a global context?
I think that my wines are not really unique. I try to make wines that are more regionally typical. I do not make wines in the price range of several thousand crowns per bottle. These are wines for 240 – 700 CZK, and there is nothing unique about that. On the other hand, I think that our Frankovka from the Blue Mountains are original. They carry a certain trace of sour cherry, a line that is noticeable even next to the typical spiciness and herbality.
Perhaps from a global perspective it appears a little better. Frankovka is essentially only a Central European affair. It is grown only in the Czech Republic, Austria, Hungary, Slovakia, a little in Germany, Slovenia, in one winery in Australia and in Spain. In any case, I have no ambitions for unique wines
Frankovka is your profiling variety. Why is it that your wines from it are among the best in our country for a long time?
I know of no other winery that deals with this variety on such a scale and breadth of products. Yes, someone can have a better-rated Frankovka than ours at some competition, but that's subjective (laughs). In my opinion, no one deals with this variety in as much depth as we do. I think I really understand her and have studied a lot about her. Frankovka will always be the number one variety for me. This is the most cultivated variety in the Blue Mountains for over three hundred years. In addition, it is now the most cultivated blue variety in the Czech Republic. That says it all. Cabernet Moravia, Dornfelder or Zweigeltrebe can be interesting in some years, but Frankovka can be good here even in bad years.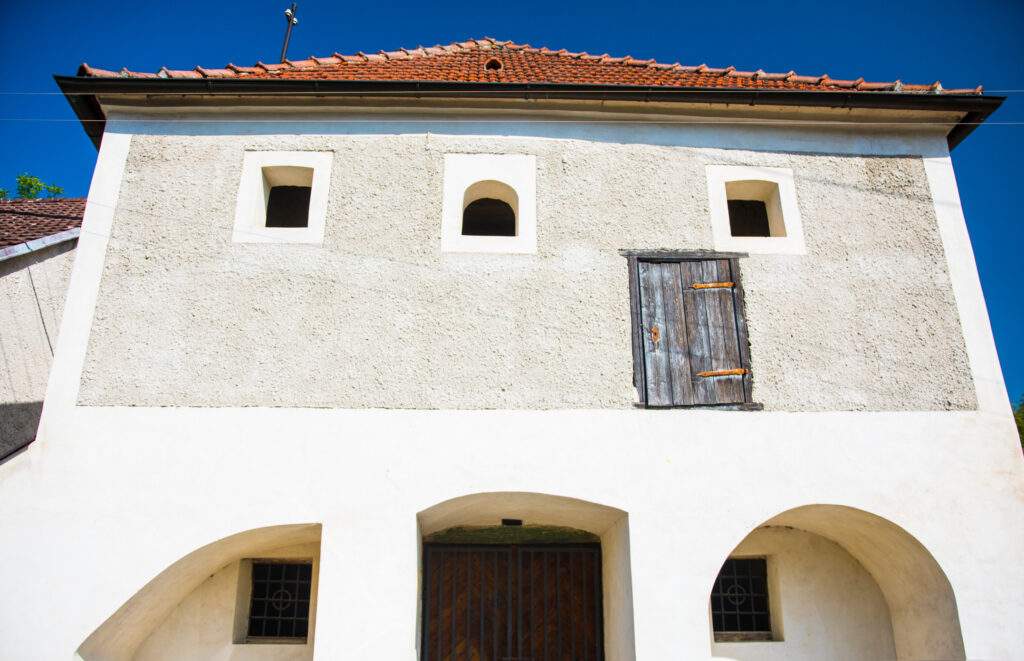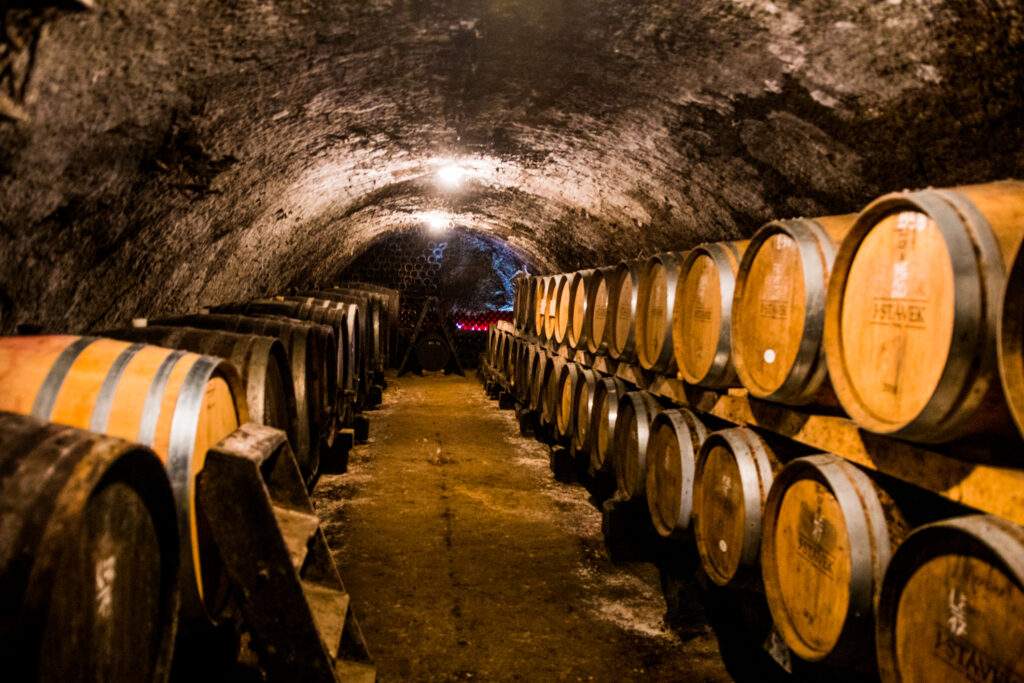 What styles of Frankovka do you make?
Frankovka is an incredibly versatile variety, as it can be used to make many different styles of wine. Our first Frankovka harvest always begins at the turn of July and August, when the grapes start to color and we cut the green ones, which receive little nutrients and would probably not ripen. We press must from them, from which we make verjus, i.e. juice from sour grapes. It is a noble substitute for vinegar, as it contains a similar amount of acids. However, it is more suitable for use in dishes that go with wine, because natural acids are less aggressive than acids created by fermentation in vinegar. The next harvest is at the beginning of the vintage for the production of cider for children – Fonkovka.
The following harvests are already for wine production. It depends on the quality and ripeness of the input raw material – grapes, which style we produce. First, the grapes are harvested for the production of our Sexta sparkling wine, then for the Blanc de Noir (note GourmetSpirit: white wine from blue grapes), i.e. our Bila Frankovka, then for our Rosé Trkmanska, and only then are the grapes harvested for the quiet red wine.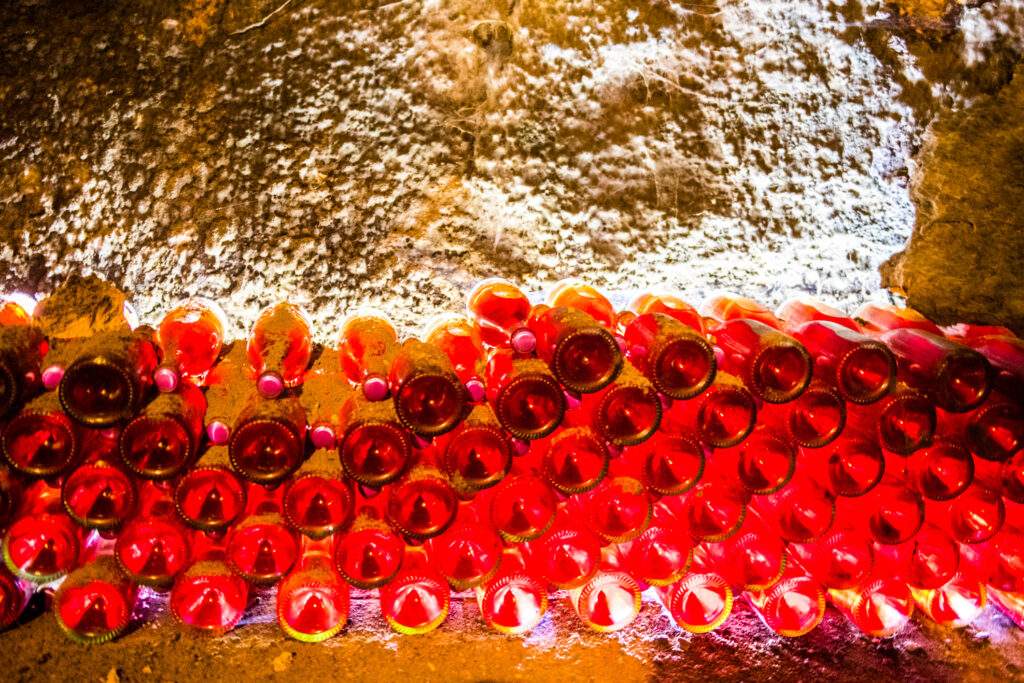 Basically, we offer 3 basic styles of red wine from Frankovka. We make Karmazín, which is the original name for Frankovka, from grapes with a sugar content of 21-22 °ČNM. It is a traditional style of Frankovka, where its typical fruitiness, spiciness and herbality stand out. I try to use technologies that were common 100 years ago when my great-grandfather made wine, for example we bottle without filtration.
We use more ripe grapes for Frankovka VOC, which is typical for the Blue Mountains – i.e. the typical fresh acid, aroma and taste of cherry stone with a light touch of barrel. In the Blue Mountains, the soils are rich in calcium and magnesium, which is one of the reasons why Frankovce thrives here. This variety also requires very warm soils on steep slopes, which the Blue Mountains really abound with. Soils on loess (left bank of the Trkmansky) and on sandstone (rather on the right bank) give the wines a specific aroma, which is manifested in typical fruitiness with tones of cherry stone. This slightly distinguishes our Frankovka from the Dolnokounička one, which also stands out for its specific character, but rather for its taste, with typical notes of smoke.
In the best years, rather in somewhat special years, we process top-ripened grapes into Frankovka Reserva, which is trained in new small barriques for up to 2 years. The result is a more international style of Frankovka in top quality. Frankovka Reserva has the potential to mature for up to 20 years. So far, I have created a reserve only in the years 2000, 2006, 2015 and 2018. In 2018, there were only 0.5 kg of grapes per head. The grapes were raining, they were sparse, and they ripened beautifully. The wine matured in 6 completely new barrels – each from a different cooperage or at least a different type. In the end, we collected wine from only 4 barrels.
You also offer Frankovka made from old bushes. What is special about their wine?
This is the original Frankovka clone that was planted in 1947. We only make about 200 bottles a year, basically one barrel. We only use 1-2 year old barrels for aging. We avoid new barrels because we don't want to create Frankovka in a typical international style. On the contrary, we want to let the typical varietal profile of the original Frankovka clone stand out. In the 1970s and 1980s, Frankovka was bred into more profitable clones because it tended to shower (note GourmetSpirit: showering occurs as a result of the flower not being pollinated. The flowers eventually fall and the bunch remains incomplete). Our original clone enables the creation of wines that are the true embodiment of Frankovka with a distinct, typical acidity.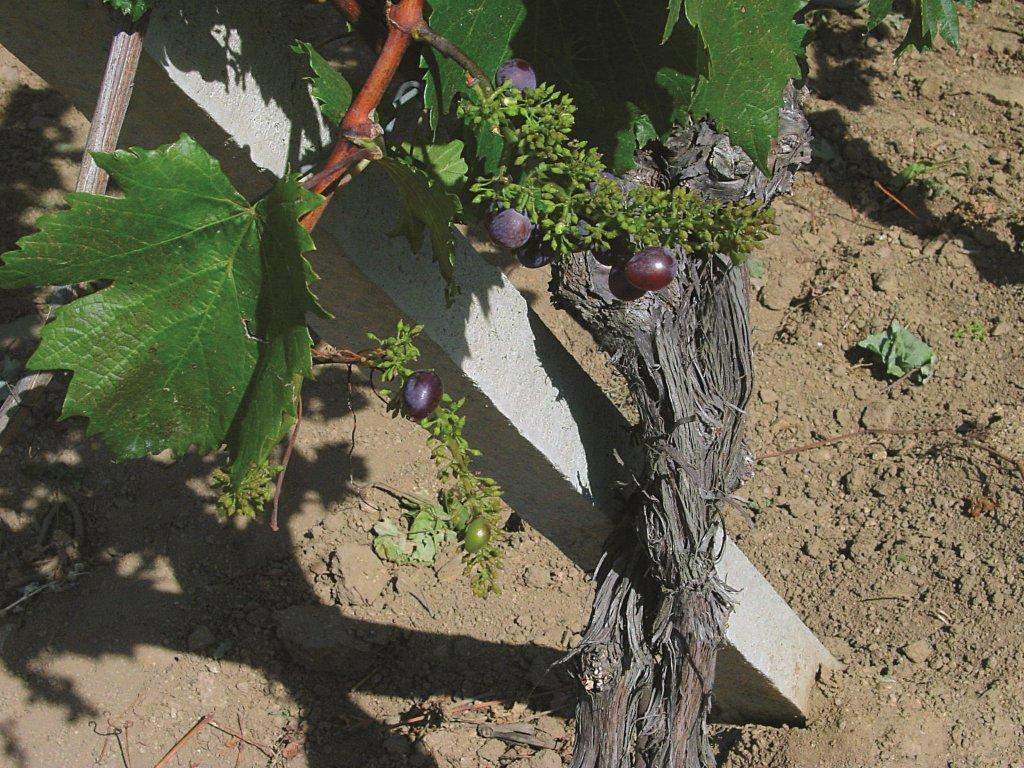 How do you work with yeast?
I mostly use my own yeast, but also commercial yeasts. However, I never rely on spontaneous fermentation.
What fermentation vessels and skin maceration techniques do you use? At what temperature does fermentation take place?
We use different methods. Frankovka Karmazín is fermented in open wooden and plastic vats, where we manually mix the matolin hat. Fermentation takes place at a temperature of 18-22°C. Frankovka VOC ferments in a stainless steel vinifier, in which the mash is very slowly mixed automatically; it is therefore a closed fermentation. Cooling only occurs at a mash temperature of 33°C. We also use closed wooden vats, in which we mix by hand and do not regulate the temperature at all, but it never exceeds 35°C thanks to the cool cellar environment. We also use a vinifier with a shower function, which I consider the least suitable, but we use it when the other containers are already full. For me, it is best to ferment in wooden containers. This year I am also getting two concrete tanks – an egg that we will mix by hand and Galileo spheres without rotary mixing. I have no experience with concrete yet, but I'm really looking forward to it.
The length of maceration and the frequency of mixing also vary according to the vintage. For example, with the excellent vintages 2015 and 2018, I let the Frankovka macerate from ripe grapes for as long as possible. On the contrary, with the 2020 vintage, I pressed immediately after fermentation, because I was afraid that the imperfectly ripened grapes would give the wine unwanted green notes.
How much do you use maceration on the skins after fermentation?
My experience is that Frankovka tends to be more fruity if I leave it on its skins for a few weeks. Otherwise, I think that long-term maceration on the skins is more suitable for orange than for red wines. In the absence of oxygen, the reaction of polyphenols with dyes leads to discoloration of the wine. We use an 11-month long maceration for Sauvignon BEZ. Long-term maceration on the skins does not suit Frankovce.
How do you work with wooden barrels?
Karmazin is aged only in casks that are on average about 20 years old, so it does not have such a strong trace of wood. Frankovka VOC is matured in barrels up to 10 years old of various sizes – from barrique to 1200l barrels. Frankovka Reserva is matured in completely new barrels. The Reserva is made from very ripe grapes and the wine from them "handles" aging in new oak barrique barrels for 2 years. On the contrary, the Karmazín wine would completely "roll over" the new barrels. With Karmazín, I want the fruitiness, herbality and spiciness of Frankovka to stand out.
In the winery, we have one important principle: "No barrel is left empty in the winery." There is no need to sulphurize the empty barrel in order to prevent the possible formation of mold, volatile acid, etc.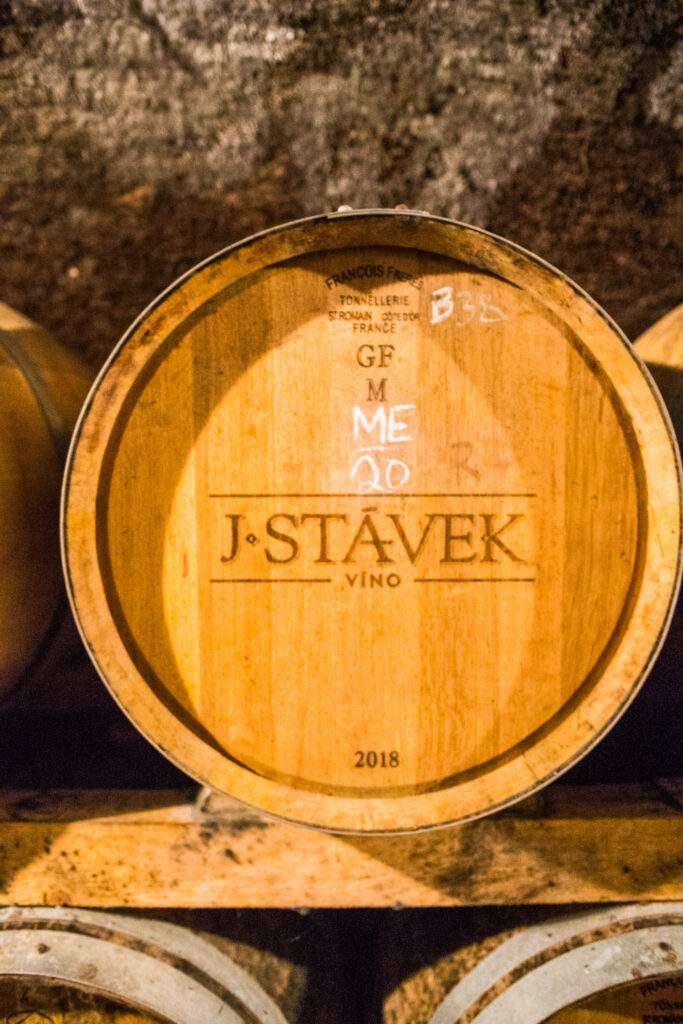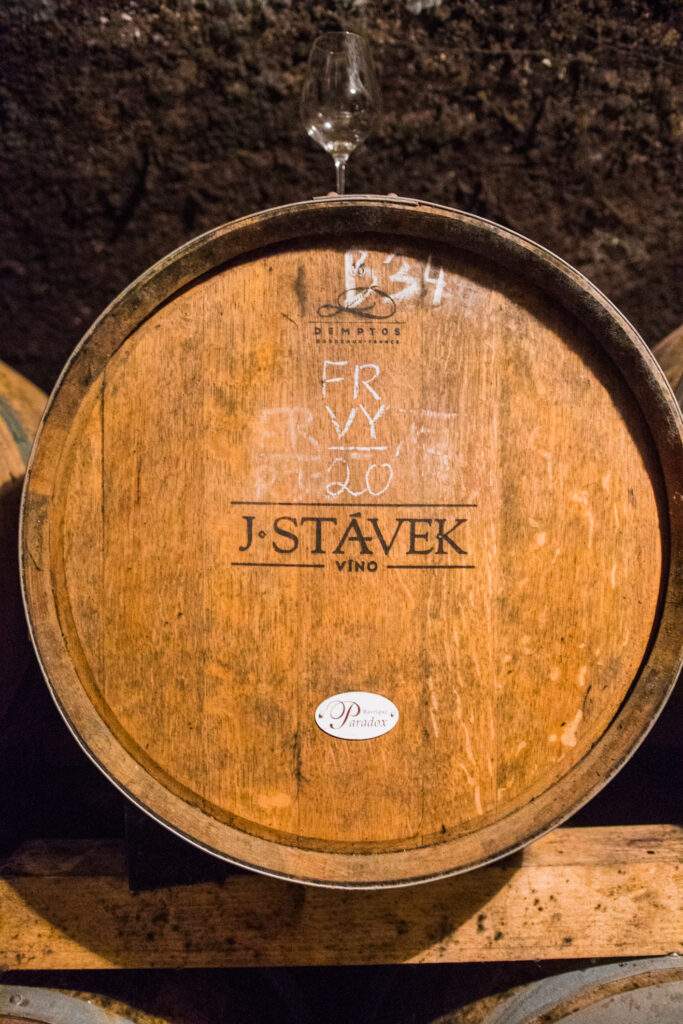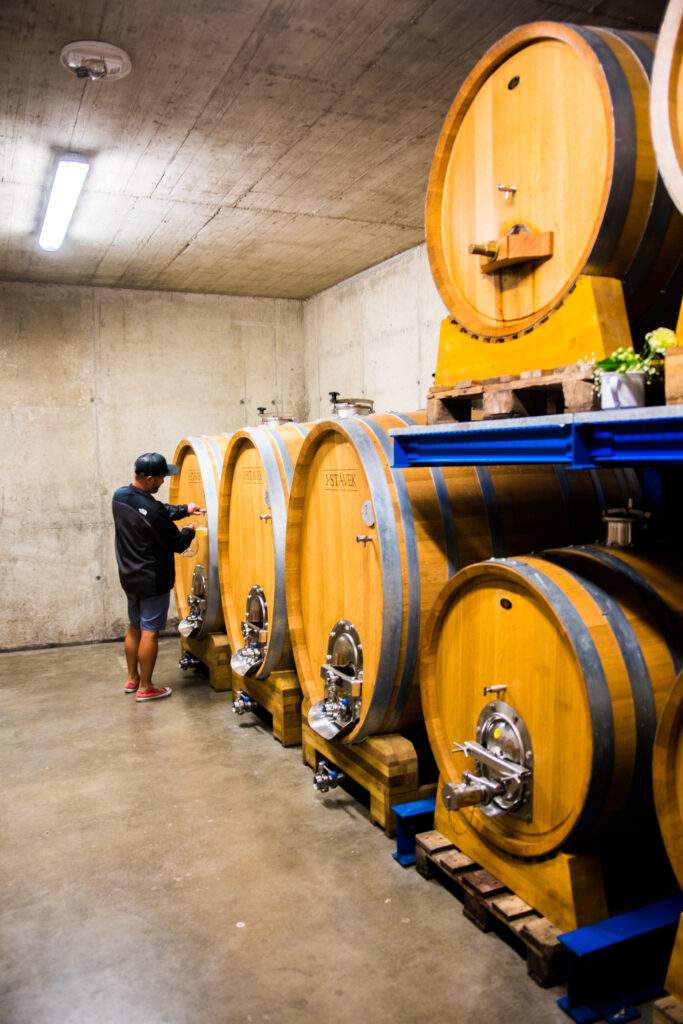 What will the 2020 Frankovky from the Blue Mountains be like?
The 2020 vintage was quite rainy, especially from the point of view of red wines. Sugariness and the extract is more diluted. Frankovka will be drinkable even earlier than is usual for this variety, because the tannins have also been diluted, so they will mature for a shorter time in barrels. They will be lighter and fruitier. I expect the red wines of 2021 to be fuller and more powerful than 2020.