Pavel Springer is a peculiar winemaker from the Velkopavlovice sub-region, who constantly proves that the quality of Moravian red wines is equal to top wines from Bordeaux or Tuscany. Pavel is not only an excellent winemaker, but also a fantastic and spontaneous host. We were honored to taste not only almost all of his bottled wines, but also those still maturing in his cellar – often without added sulphur. His cuvée SKALE 2019 and Pinot noir 2020 were an incredible experience, as was our conversation directly at the Springer family winery in Bořetice.
What is your first life memory of wine?
My grandfather was a baker who made bread by hand for 4 villages. When I was 7-8 years old, I helped him in the basement, for example I held the hose so that it wouldn't fall out of the barrel. He gave me a glass of red wine as a reward.
At the age of 15, I started visiting the cellars of Boretice. Some were great winemakers. For example, I was greatly influenced by Květoš Bíza, who had already seen something in the world and even in the then communist regime had few grapes on the bush (1.5 kg per head), defoliated the grape zone, had a low production (about 1000 liters per year) and archived for maybe 20 years old wines in demijohns. My greatest experience with my first wine was when he handed me a 20 year old Frankovka (Blaufränkisch) or André. I was in heaven.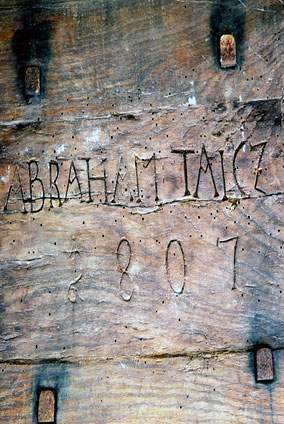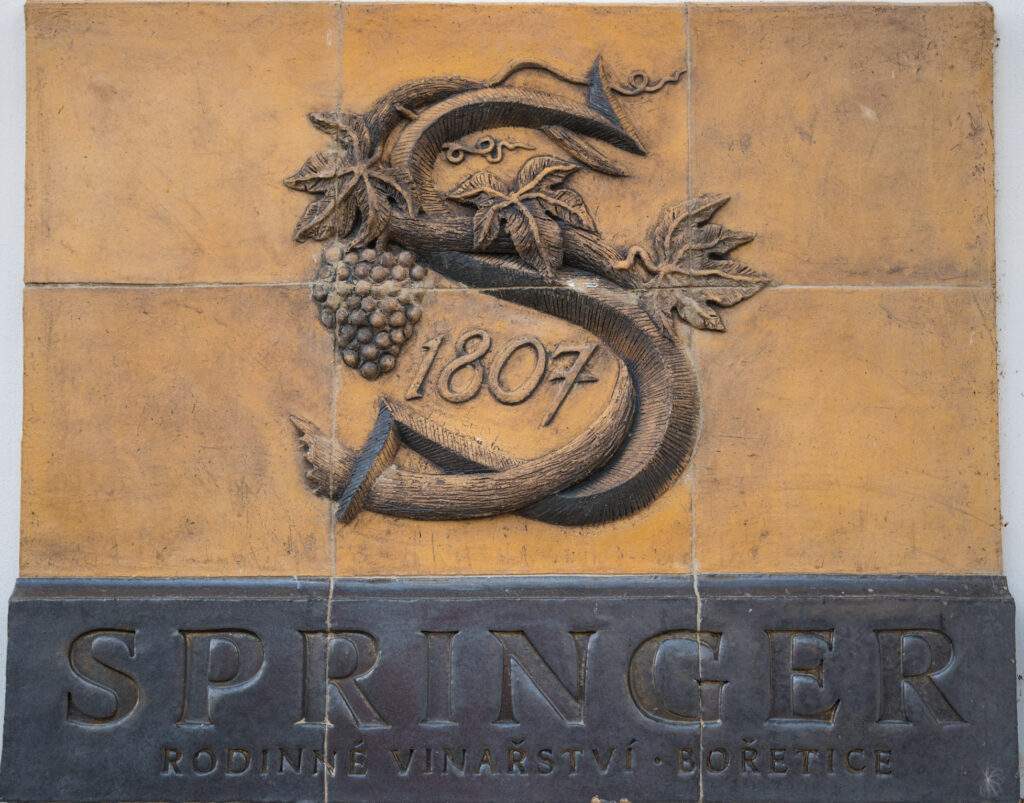 What shaped you as a winemaker? Where did you gather your oenological experience?
I never had big role models. I have always made wine with my heart and according to myself. They say the Beatles didn't know sheet music. Likewise, I have never made wine by notes either.
What wine do you think is the best you've ever tasted? And what captivated you about it?
Italian wine merchant Jirka Markuzzi once brought me a Masseto 2015 and said: "Pavel, your Merlots are great, but I'd like you to add something." This super-Tuscan wine contained 15% alcohol. However, the alcohol did not burn at all, on the contrary, it was an absolutely famous wine. Because of this, I changed the technology a bit. I understood that the grapes should be even more ripe, so have even less on the head, but at the same time the acid content must also be monitored. It is definitely not just about over-ripening the grapes from the point of view of sugar content.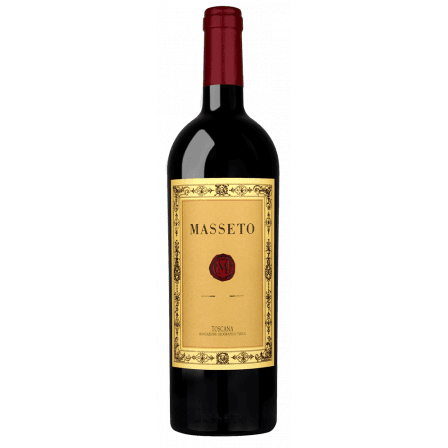 How would you describe the philosophy of making your wines?
We currently have top technologies – from a stainless steel membrane press to a high-quality de-stemming machine. But I do not make technological wines in any case. I always bet on nature. The basis is therefore the first-class quality of the grapes. Even when cutting the vines, we try to have only 1-1.5 kg of grapes per head for the red wine varieties on the bush. For example, we only have 1200 bushes of the German Pinot Noir clone, which bear very little and don't have a kilo of grapes per head, which is why they are so great.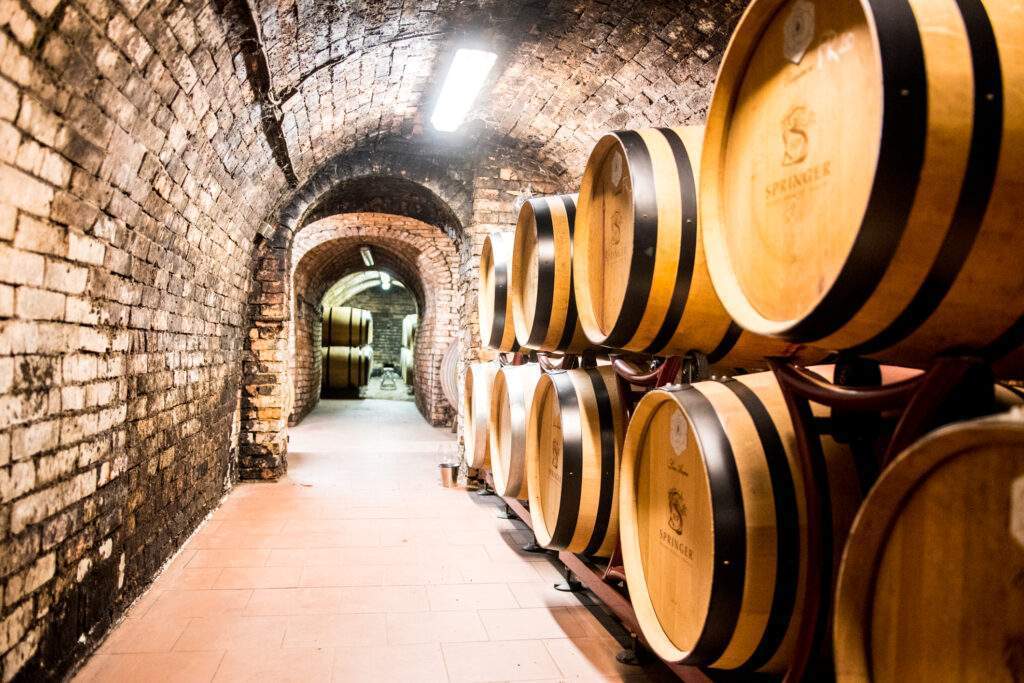 Which varieties would you like to focus on in the future?
We currently have 10 varieties. I would like to root out Neuburger, Pinot Gris and Veltlin, and on the contrary, I would like to expand Pinot Noir and Riesling. When I discussed it with my dad, he just replied, "Only over my dead body." Actually, I understand his position, because of course he planted these varieties many years ago in good faith. In my opinion, time will show which variety is suitable or not for the local conditions.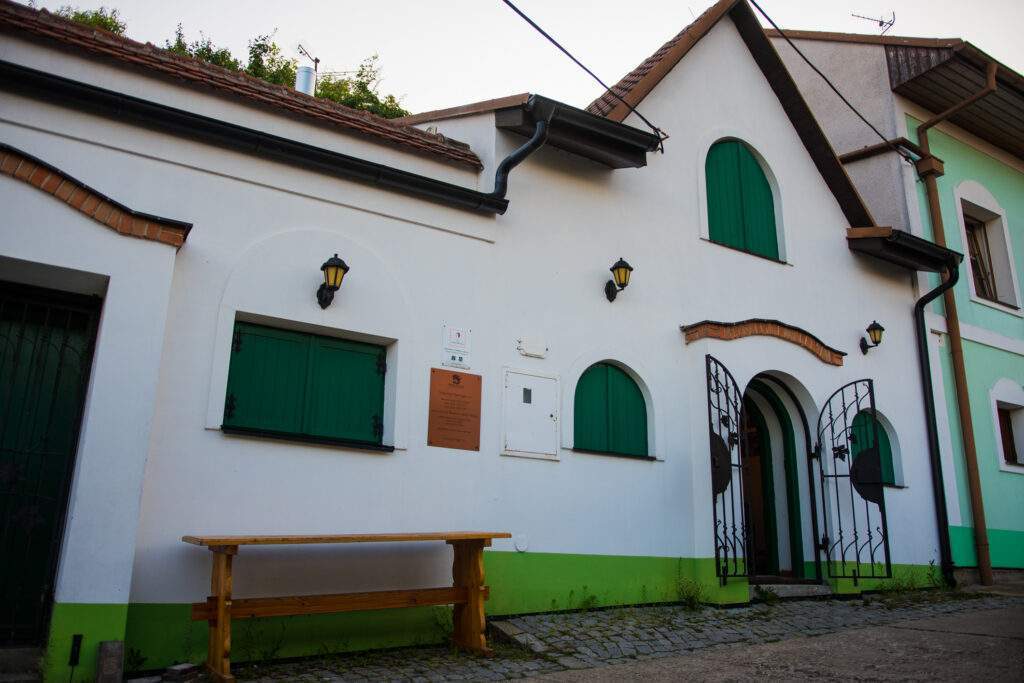 What wine are you most proud of in your career?
I am paradoxically proud of my old wines, which I made without high technology. But I am most proud of the cuvée SKALE 2019. I always wanted to have SKALE from 100% in new oak barrels, but it has to have the grapes for that. For me, the vintage of 2019 is the vintage of the century, because it rained more and the grapes contained more refreshing acids than the celebrated vintage of 2018. In addition, I matured the quality wine of the vintage of 2019 entirely in the new best quality French oak barrels. And I think this wine will outlive me. When Michal Šetka (editor-in-chief of Wine & Degustation magazine) and Ivo Dvořák (vice-president of the Association of Sommeliers of the Czech Republic) tasted it from a barrel in my cellar, they compared it to a young top Bordeaux from the Médoc.
Many claim that it is impossible to produce quality red wine in Moravia at a reasonable cost. What is your position on this statement?
I do not like this opinion very much. A good Moravian winemaker wants to create the best possible wine and sacrifices a lot to do so. There is wine from Moravia, wine from Tuscany, from Chile, from Spain or from France. The beauty is that wine from each region tastes differently. I also don't like the claim that Pavel Springer makes "Bordeaux" style wines. In short, I planted the varieties that I think belong here and I try to do it as best as possible.
I often hear that Moravian wines cannot age. I absolutely do not agree with such statements. In 2000, I was not personally convinced that Moravian wines could reach the quality of Tuscan or Burgundian wines. Now I am absolutely convinced of it. On the contrary, I think that if climate changes continue, there is huge potential for them in Moravia.
How do you adjust your vinyard work to so-called global warming?
It's great for Moravian red wines, but I'd still prefer if these climate changes didn't happen at such a rapid pace. Some varieties are harvested even a month and a half earlier than usual. If this continues, it could be a big problem for some varieties in the future, eg. Grüner Veltliner will be lacking in acids. It is for these reasons that I want to expand the planting of Rhine Riesling, which naturally has excellent acidity.
What is the unique terroir of your vineyards of Čtvrtě and Skale?
It is clearly the soil composition. On it, clones of the vine will develop differently than at present. Before our entry into the EU (until 2004), many winegrowers were forced to plant their vineyards at once, because after that it would already be problematic. Due to the huge new plantings, there was a shortage of top clones, so even the lower quality ones were planted. I believe that in 20-30 years, when the vineyards are renewed with the best clones, there will be a huge jump in the quality of local wines.
They say that the variety is the mother of wine, the location is the father and the vintage is its destiny. How is the vintage reflected in your prestigious Skale cuvée?
In my opinion, a winemaker should never rape a vintage. I like Miloš Michlovský's statement: "Every year in Moravia is a great adventure." Every winemaker should respect the vintage, e.g. not adding tannins. If I know that the grapes of the given year "don't have" the cuvée SKALE, then I bottle them as Cabernet Sauvignon or Merlot varietal wines. In short, I create SKALE only in good vintages.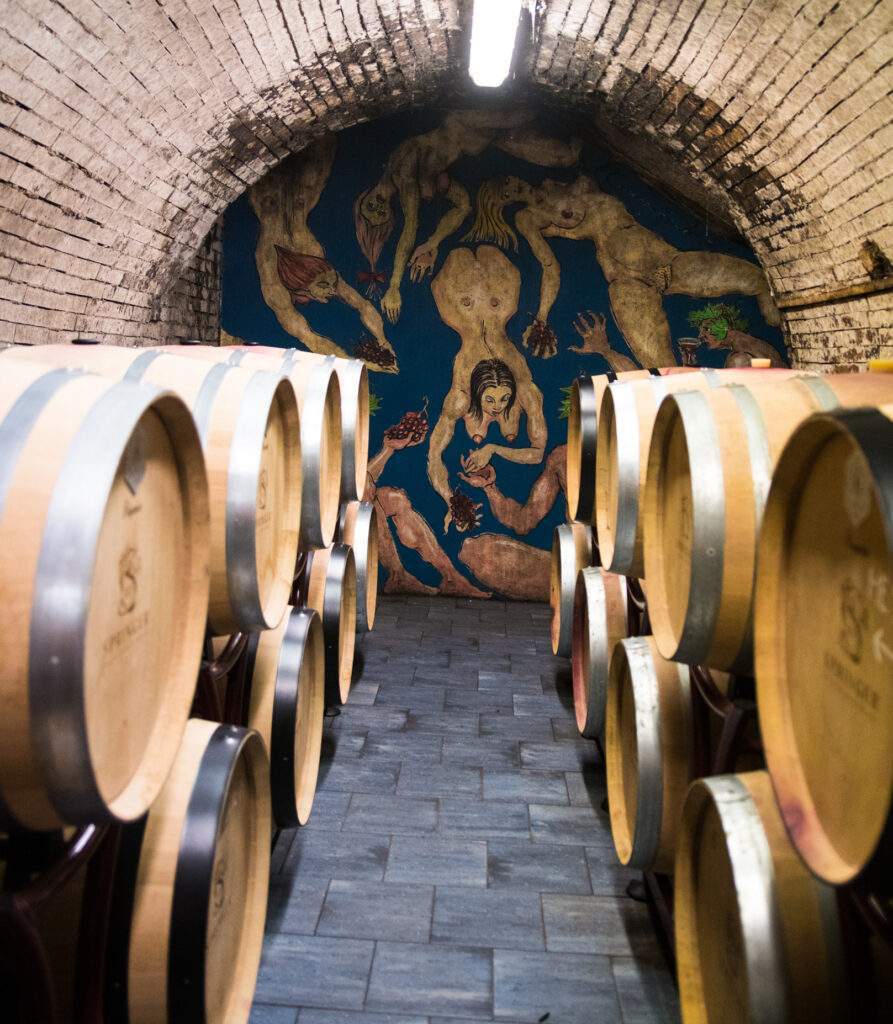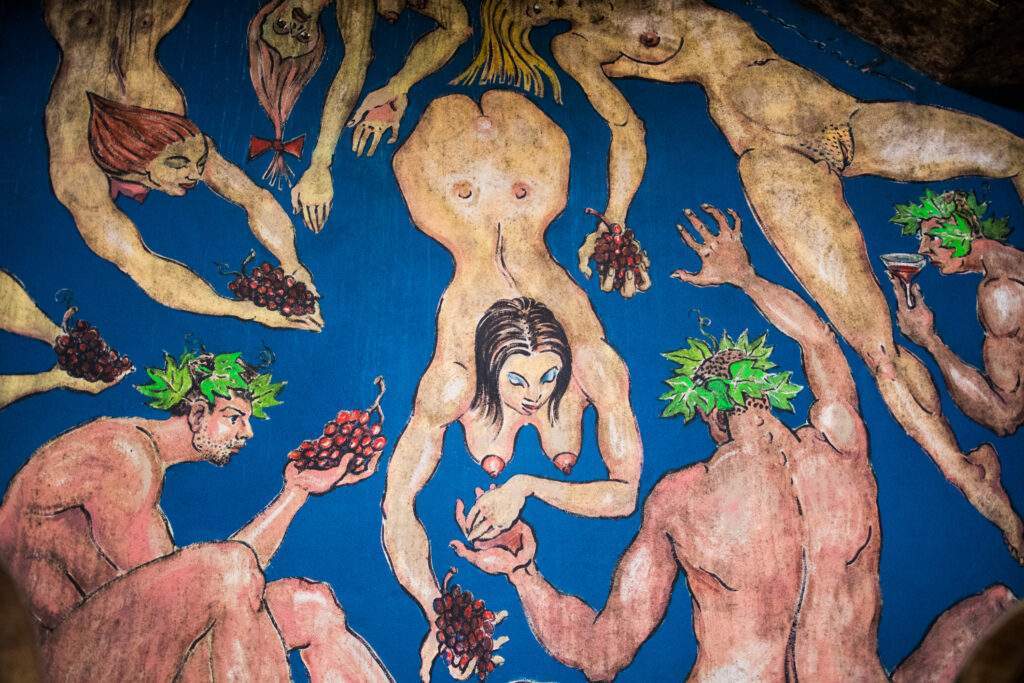 What makes your wines unique?
My wines are completely different. As I already said, I don't do them according to the syllabus, but according to myself, as I feel – according to my heart. In my opinion, there is no way to make wines according to the guidelines, i.e. the way it should be done. A great winemaker should respect the vintage and be able to improvise. Next, of course, is the key work in the vineyard, where we fundamentally reduce the yield per head in order to have top quality grapes.
How are you managing to export wine?
We have been quite successful in Japan in recent years, but unfortunately the covid pandemic has put us on hold. In the time of covid, the situation was very difficult economically. Many high-end restaurants that were long-time customers stopped buying our wines, and some of them even went out of business. I couldn't even afford to put the wine in new oak barrels in the last two vintages.
What is your opinion on biodynamic procedures in the vineyard, when elements of philosophy and cosmology are already involved?
In 2006-7 I tried, for example, the use of cow horns. The wines were great, but it just didn't work for me on a single varietal. My Merlot "burned" twice in a row. I didn't go into it the third time, because the Merlot planting is quite significant for me.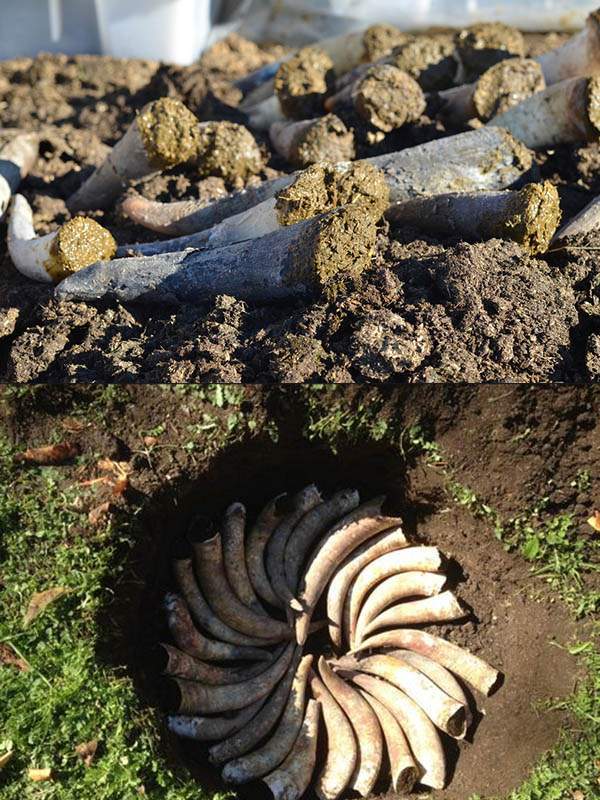 What is biodynamic viticulture?
Biodynamic viticulture is based on the work of Rudolf Steiner and Marie Thun. It incorporates the practices of organic viticulture, but at the same time incorporates elements of philosophy and cosmology. It strives for a balance between the physical and higher non-physical realms. Vineyards are seen as part of a system connecting planet Earth, other planets, and the air. Its proponents adapt viticultural practices to the cycles of the planets, moon and stars. Maria Thun has compiled a biodynamic calendar that indicates the most suitable days for certain vineyard work. For example, when the moon is waning, it creates a winter mood and is therefore a good time to plant vines and prune them.
What do you think about so-called natural wines?
This is a pleasant recovery of the market. I personally like this style of wine from several winemakers. There are a number of winemakers who try to climb on their backs to the fore, but their wines are often tragic. I am not very convinced that this style of wine can age for a long time. In any case, I don't really like the pigeonholing of conventional and natural winemakers. E.g. my wines contain less sulfur (note 50-60mg/l) than many authentic winemakers thanks to the quality oak barrels in which they mature completely without sulfur.
Voluntary limit for so-called authentic wines
sulfites max. up to 100mg/l
at some authentic wine festivals up to 70mg/l
What yeast do you use for fermentation - ambient or bred?
I definitely use natural  yeasts for all red wines. For white wines, I choose yeast according to the vintage. I usually try not to use cultured yeast. But when it's a cold vintage and I don't want the wine to ferment, I help myself by adding refined yeast.
What maceration techniques do you use for red wine varieties?
With red wines, it is crucial for me to get sweet tannins into the wine, and therefore during cold maceration it is important to stir the mash a lot before the actual fermentation. In the case of a good vintage, I leave the fermented wine on the skins for at least a month before pressing.
How do you work with wooden barrels?
A simple question, but a more complex answer. Quality barrels need to be ordered six months in advance without knowing the quality of the year. Sometimes I hit, sometimes I don't. I have a top French supplier of oak barrels – Seguin Moreau, who tasted my wines and advised me to enrich them with a little sweet tannin, so he created custom barrels for me. The individual types of barrels also differ according to the variety – there are others for Merlot, Frankovka (Blaufränkisch), Cabernet and Pinot Noir. Every year I invested around 500-600 thousand crowns in oak barrique barrels, but in the "covid" years, unfortunately, I could not financially afford to order a single new barrel.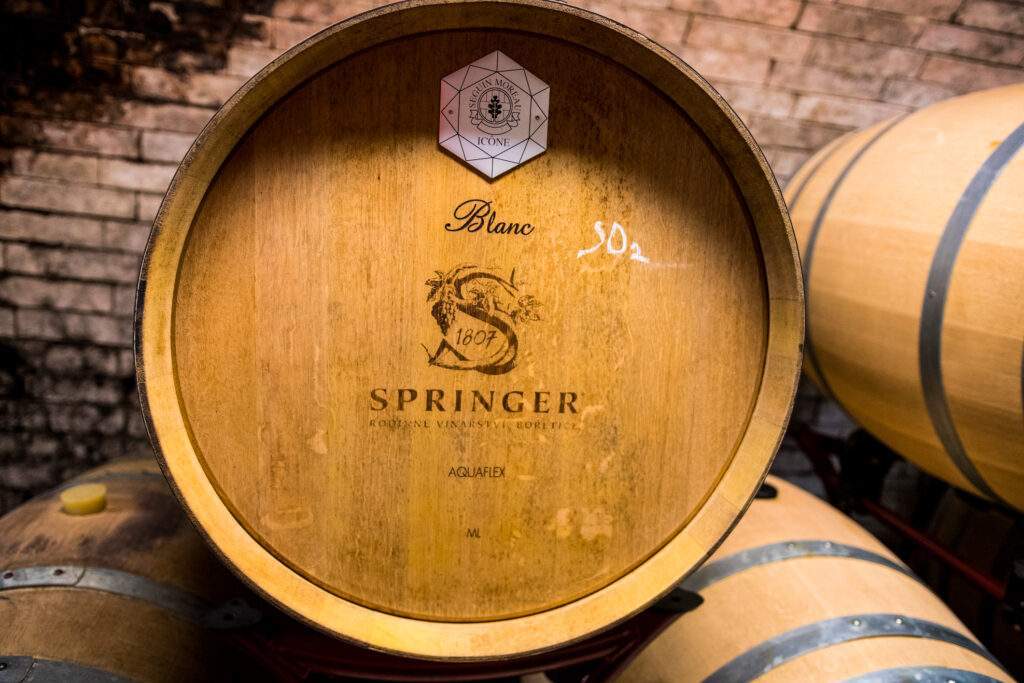 What is your view on pairing wine with food?
Very positive. I like to eat very much. I supply my wines to great (some Michelin) restaurants, and the sommeliers who have traveled to me from them have taught me a lot about pairing food and wine. In my opinion, having great wine with great food is one of the greatest pleasures in life.
So you certainly often pair your wines with food.
What is the most popular combination of food and your wines?
I like fish very much. Pike perch with Riesling is an irresistible combination for me. SKALE red cuvée is a fantastic accompaniment to medium-rare T-bone steak. CHASY's Burgundy-style white blend is excellent with cheese pasta with truffles. Game, e.g. pheasant, goes well with my Frankovka (Blaufränkisch).
Winemaking is a long shot. What perspective do you see in the future handing over the winery to your sons?
Ensuring the continuity of existence is the alpha and omega of family wineries. I am happy that both my sons show a spontaneous interest in winemaking. My son Pavel studied marketing and business management and has been working in the winery for half a year. Adam has now entered college, where he will study winemaking. I am very happy because the boys are interested in winemaking and it is not forced. I try to pass on some experience to them.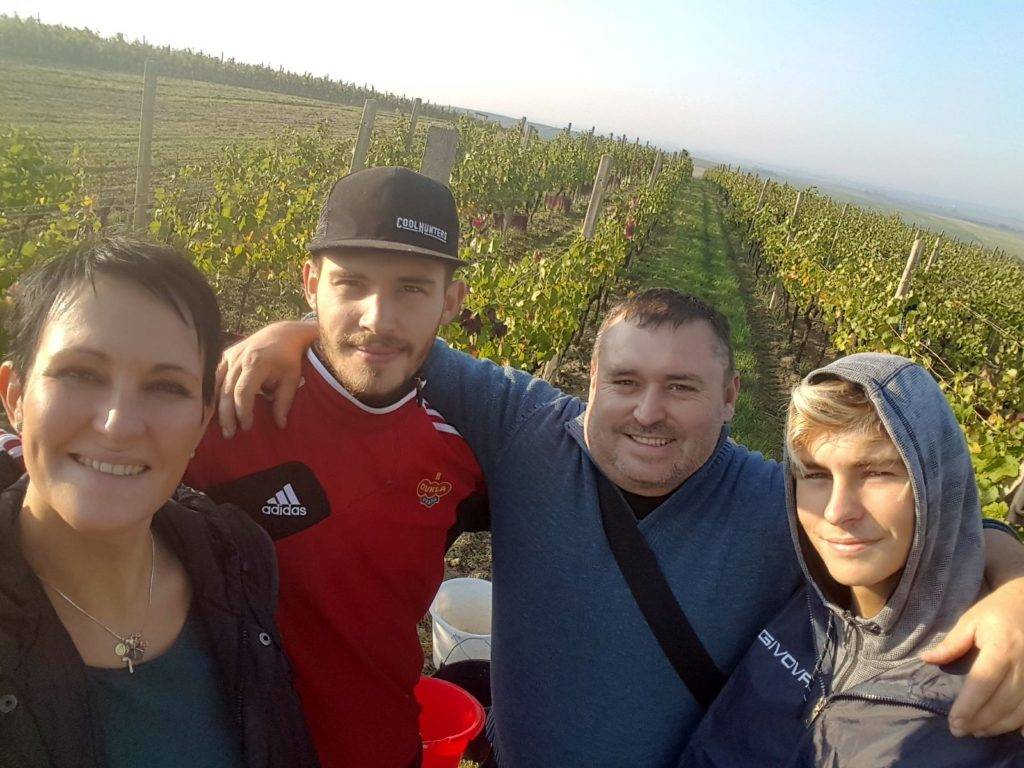 What are your winemaking ambitions? What is your winemaking goal and dream?
I would like to build a year-round tasting terrace here in Bořetice, where at least once a month a top chef would prepare top dishes accompanied by our wines. I would also like to build a guest house here and thus support gastroenotourism.
At the same time, I would always like to be able to make SKALE cuvées in new oak barrels. Especially if it is a top vintage – it could be 100% new barrels.